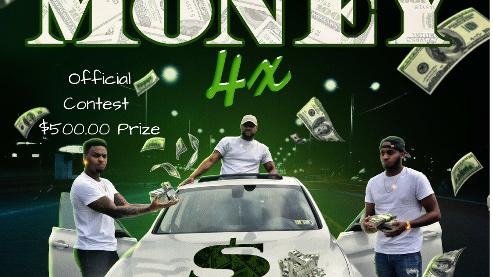 Contest Submission Rules
Money 4x (Instrumental and Hook)
1. Download Instrumental
https://soundcloud.com/keynotez/umenta/s-iPIGd

2. Record minimum 2 verses to qualify for contest
3. Upload to Soundcloud or youtube
4. Submit to : http://www.keynotez.com/Contest.php
Submission Period 7/31/2017 - 8/31/2017
Winner Announced 9/1/2017
$500.00 cash prize
Contest / Paste Url Below / Click Submit
Creative Brief
Key Notez is looking for the best verse and quality remix.
You may NOT exploit your original song using Key Notez vocals in any way.
You may submit more then one artist on track remix.
You must use the provided audio file to be eligible.
Do not include any material that you do not have the legal right to exploit.
More votes will not make your submission more likely to win the Grand Prize.
The artist will be picking the winner based on musicality.
Two verse minimum to qualify for contest.
Rights Management Details
You may not sell your submission, nor may you post it on another website unless stated above, if it includes copyrighted material you do not own.